Tradition, knowledge and passion
Premium Cannabis genetics
Plants are living beings that need attention and care. It is important how they are transplanted, watered and ventilated. If you meet the basic conditions, you can be sure that the plants will develop well and stay healthy.
Sign up for the Newsletter
| | |
| --- | --- |
| Monday | 13:00 – 17:30 |
| Tuesday | CLOSED |
| Wednesday | 13:00 – 17:30 |
| Thursday | 13:00 – 17:30 |
| Friday | 13:00 – 17:30 |
| Saturday | 11:00-13:00 |
| Sunday | CLOSED |
in 2022
Wednesday, October 26, 2022
Tuesday, November 1, 2022
Thursday, December 8, 2022
Sunday, December 25, 2022
Monday, December 26, 2022
in 2023
Sunday, January 1, 2023
Friday, January 6, 2023
Monday April 10, 2023
Monday, May 1st, 2023
Thursday, May 18, 2023
Monday, May 29, 2023
Thursday, June 8, 2023
Tuesday, August 15, 2023
Thursday, October 16, 2023
Wednesday, November 1, 2023
Friday, December 8, 2023
Monday, December 25, 2023
Tuesday, December 26, 2023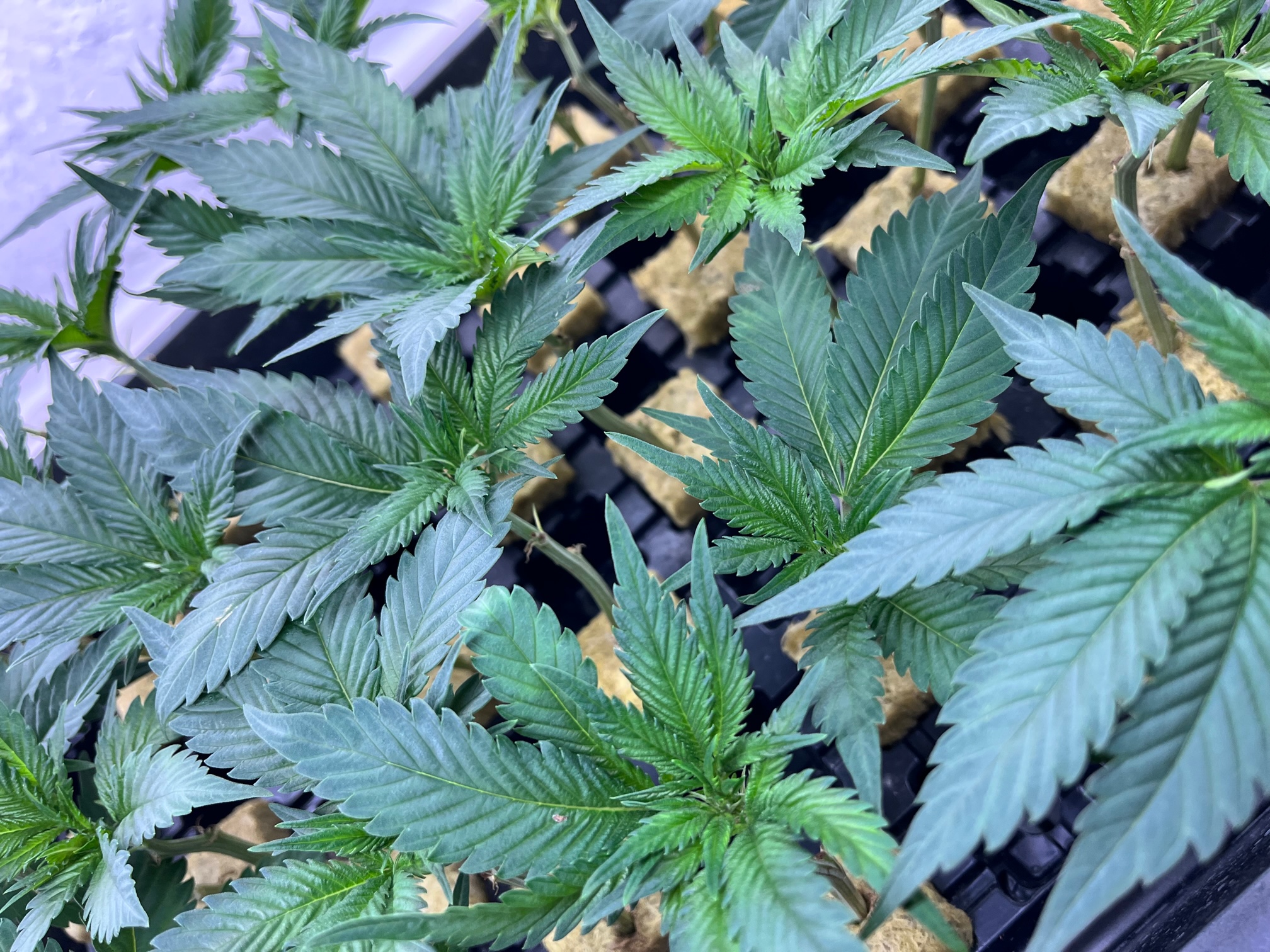 Cannabis cuttings and Seedlings
Cannabis plants
Cannabis is our Passion
Our experience ranks us among the best on the market.
20
+ Varieties of Cuttings
100
+ Cultivation products
Good to know
important for you
Nach umfangreichen Untersuchungen der zahlreichen Sorten haben wir uns für eine geeignete entschiede...
Die richtige Pflege ist in jeder Phase ein wichtiger Bestandteil für das Wachstum einer gesunden und...
Pflanzen beziehen ihre Energie aus einem Vorgang, der Photosynthese genannt wird. Bei diesem Vorgang...
Damit eine Pflanze wächst braucht sie die Grundelemente: Licht, Wasser, Nahrung und Frischluft Li...
We have prepared a new website for you, which is not only more modern, but offers a lot of new thing...
Customer opinions
Your satisfaction is our goal.
Every time I enter the store I am touched by the smell and the nice atmosphere. I always get beautiful plants and meet friendly salesmen. I have tested countless methods to grow healthy plants, but now I realize why at Herbs and More is emphasized that the basics are the most important. The rest are just details. Very grateful.
At the beginning I had problems because my plants showed signs of a nutrient deficiency, whereupon the seller explained to me that plants can not absorb nutrients if the soil is too wet all the time. That changed everything and now I have no more problems. Many thanks to the friendly team.
The true value of plant trading is that someone listens, takes time and explains decently. I can ask about the growth phase of the plant, but they do not explain the flowering phase because of the legislation, which is very understandable. And when a plant dies, I get a new one for free. Great praise to the team, which cares for the well-being of the people and not only for their own pocket.
Quality and healthy plants are my top priority. Herbs and More offers a large selection of collector genetics and really beautiful plants, from small to very large plants on soil.